Assessment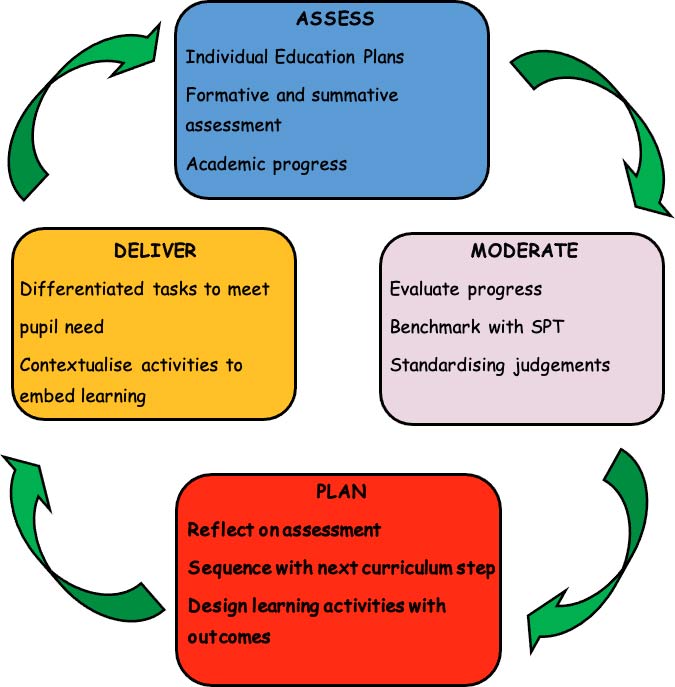 Steps for Life
Steps4Life is a 'mastery' framework within B-squared for individuals with SEND who are working towards independent living with a key focus on numeracy and literacy skills in the context to everyday life. The mastery approach is a way of teaching that involves breaking down larger, complex learning goals into smaller, more granular steps.
A student may learn to tell the time within Maths, but then apply that skill within daily routines, journeys, socialising and within other areas. Some individuals can transfer skills easily, for others the transference can take longer to embed.
One aspect of the EHCP process is supporting the student. Schools are also required to support pupils' personal development, part of this is preparing students for the next stage of their life.
The framework aims to support individuals who have an EHCP in 'Preparing for Adulthood' and can also be used with students working towards GCSEs, Entry Level or ASDAN qualifications, but need support around independence, living skills and employability skills.
The table below shows how learning is built at a lower step (represented as % mastery) before moving to the next step.

Expected Progress and Y11 outcomes
All pupils progress at different rates. It is anticipated that a pupil making 'expected' progress will be able to master between 5-25% of the current level they are working at each term. This equates to approximately half a step every academic year – or between 1 and 3 FULL steps during the 5 years at Pencalenick.
We can use this data, to extrapolate to predict possible outcome at the end of Y11 in preparation for accreditation and post 16 course options.

Nb: This is only an appropriate guide and should not be relied upon as pupil progress through time in education will be spikey.