About Us
Preparing our pupils for a full, interesting and productive life at Pencalenick and beyond
As Head Teacher, I am immensely proud of the strong sense of community and support in promoting pupils' achievement, resilience, safety, wellbeing and aspirations as they journey through life to adulthood.
We are a school for pupils who have an Education, Health and Care plan, which identifies a need for specialist provision. Within this context, Pencalenick offers a curriculum that is wide ranging and enriching for pupils who are ready to learn whilst supporting them in their academic outcomes, developing social skills, and to become independent and self-reliant.
We have 125 pupils of secondary age on site at Pencalenick School and are responsible for a further 4 ARBs across Cornwall. An ARB or Area Resource Base is a specialist facility attached to a mainstream school, catering for children with an Education, Health and Care plan who have complex or multiple learning needs or disabilities. Some children are primarily educated within the ARB, whilst others spend a larger percentage of their time accessing inclusive, supported provision within the mainstream school. Our ARBs are located at Falmouth (ages 4-11), Mount Charles in St Austell (ages 4-11), Brannel (ages 11-16) and Budehaven (ages 11-16). Each ARB has its own website where you can find out more about their provision.
Click here for: Brannel ARB website Budehaven ARB website Falmouth ARB website Mount Charles ARB website
Pencalenick School itself is situated on a beautiful historic site on the outskirts of Truro. We use this wonderful environment to augment our positive ethos of aspiration, care and challenge in everything that we do. We focus on what our pupils can do and use our curriculum to embed learning of both academic attainment and social development. Our learning remains strongly pupil focused and is built upon our community relationships, which are honest, mutually respectful and caring.
A primary asset of our school is our highly committed, dedicated and passionate staff team who can offer specialist curriculum knowledge and enrichment through their wide skill set and experience supported by a proactive programme of continual professional development.
The curriculum offer is shaped to ensure pupils access a wide range of opportunities as well as clear pathways to the most appropriate accreditation for each individual, which includes ASDAN, Entry Level, Functional Skills and GCSE. All school activity is built upon the need to made learning purposeful and meaningful for our lifelong learners. We systematically strive to reduce barriers to learning, identified in their EHCP plans, allowing the young people to develop confidence, independence and resilience to be fully participative in their lives. In support of these ambitions, pupils can benefit from the opportunity to access our boarding provision to enhance the development of their life skills and social interaction.
I hope you enjoy learning more about our school from the website. If you would like to know more about our school and our learning, please do not hesitate to contact me.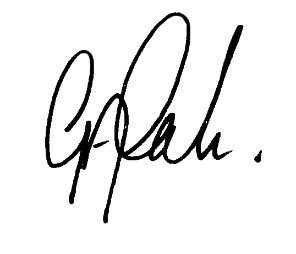 Gary Oak
Head Teacher