Governance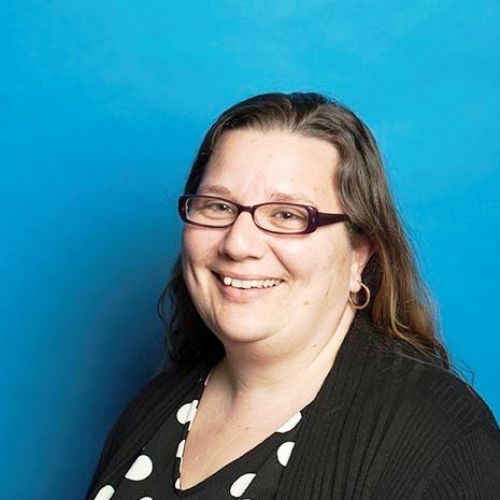 Welcome from the Chair of Governors
I fell in love with Pencalenick in 2011 when my son joined as a pupil. It was such a huge relief for us both to finally find a school that understood and positively helped him. I enjoyed our journey here so much that when he left in 2015, I wanted to remain involved and have been a Governor ever since.
This truly is a "special" school. It specialises in helping children with Complex Learning Disabilities with associated anxieties and social needs, but it is special in so many ways beyond that. I feel both proud and privileged to be supporting our head, Ruth Zimmerman, and her inspirational team here, who work so hard to make Pencalenick so special.
We are now part of the Special Partnership Trust, which means we're partnered with four other special schools and three Area Resource Bases. Working together, we share and benefit from the ideas, knowledge, and best practice of each other, to further benefit even more young people with additional learning needs.
Effective governance is essential to Pencalenick success. I am delighted to have been appointed as Chair of Governors, part of the school's local governing body, to ensure this very special school continues to function at the highest level.
Governors play a key role in the school's decision-making. We support and challenge a very strong and capable senior management team, with whom we have an excellent relationship, to ensure the school provides the best education and care for its pupils. As Governors we also support the pastoral management team, who run the school's excellent boarding facility.
As part of the Local Governing Body we meet every term to support the school's strategic business development. During this meeting, as Governors, we liaise with the Chief Executive Officer and Trustees of the school's Special Partnership Trust, who hold overall responsibility and accountability. In addition, as Governors, we also meet twice monthly for Cabinet and Governor workshop meetings. The Governor workshop is an open meeting where staff and pupils are welcome to attend. We also go into the classroom to see teaching first hand as part of our regular monitoring visits. Details of Governors interests and roles can be found below.
Pencalenick is a very special school. It provides a flexible, broad, challenging and ambitious curriculum. It creates a safe, happy and enriching environment in which people thrive. It is supported by a hardworking, caring and dedicated staff and governing body.
By the time our young people leave us, we want to have helped them achieve academically but also given them the skills and confidence they need to progress in their Post 16 lives. Our students deserve the best and Pencalenick delivers that. This is a very special school – one that its staff, governors, pupils and parents alike can and should be proud of.
Vicky Coxhead
Chair of Governors
vcoxhead@pencalenick.org
c/o Pencalenick School, St Clement, Truro, TR1 1TE