Online Safety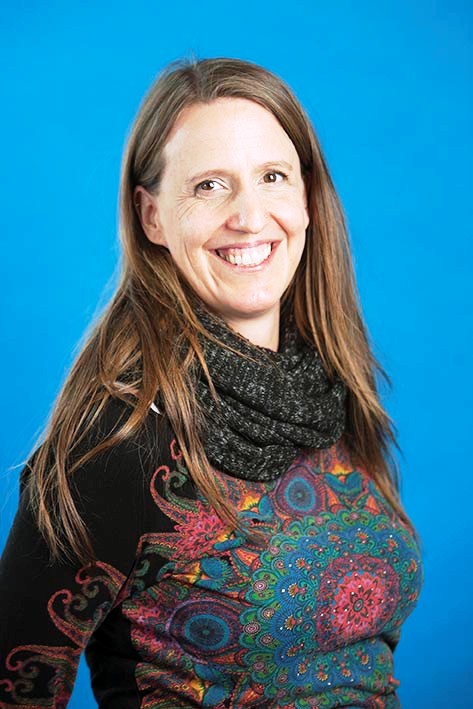 Danny Barry, Online Safety Co-ordinator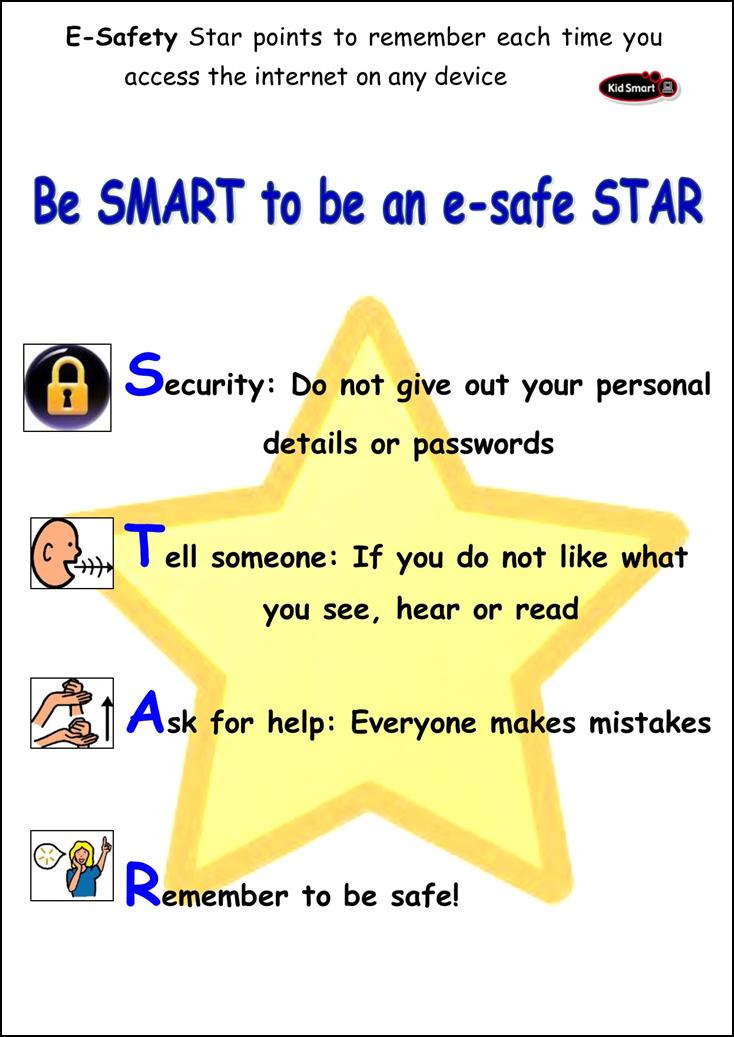 Online Safety encompasses not only Internet technologies but also electronic communications via mobile phones, games consoles and wireless technology. It highlights the need to educate children and young people about the benefits, risks and responsibilities of using information technology.
• Online Safety concerns safeguarding children and young people in the digital world.
• Online Safety emphasises learning to understand and use new technologies in a positive way.
• Online Safety is less about restriction and more about education about risks as well as benefits so we can feel confident online.
• Online Safety is concerned with supporting children and young people to develop safer online behaviours both in and out of school.
Top Tips for being safe Online:
Have discussions with your child about being safe online and follow the 4 main principles of the STAR targets.
Encourage your child to report all incidents of bullying and tell an adult if they have seen or heard something that has worried or upset them in person or online.
Report and seek advice for all incidents of harassment, online bullying and inappropriate content on the 'CEOP button' located below
Monitor your child's use of online chat rooms and social media messaging apps, including monitoring their search history. Be aware of children deleting their own search histories so that it cannot be seen.
Follow the guidance and tutorials available online for 'how to' guides about setting up parental controls on apps such as youtube and setting up any phone or online device.
Encourage your child to search online using child friendly search engines such as 'kidzsearch' and 'seekado' rather than using google which is unfiltered and open to the entire world wide web.
Use the parental control app 'famisafe' to track your child's device, set limits and monitor activity.
Links:
Internet Matters-Use the drop down list to find the parental setting guide you need for online games, internet providers, search engines, smartphones and social media
Parental Controls & Privacy Settings Guides - Internet Matters
Internet matters advice for parents of children with SEND
Sharing safely online - support for children with SEND | Internet Matters
Document by Cerebra "Learning Disabilities, Autism and Internet Safety: A Guide for Parents"
Internet-Safety-web-2016.pdf (mencap.org.uk)
Advice for parents from the UK Safer Internet Centre
Parents and Carers - UK Safer Internet Centre
A site for parents and carers to protect their children from abuse
NSPCC Online Safety resources and advice
Online Safety for Children - Tips & Guides | NSPCC
Ipad app suggestions for children with SEND from Flo Longhorn
Common Sense Media: Age-Based Media Reviews for Families
Enables parents to check content of films as well as their movie rating
The FREE hub is designed to be a primary destination for user-friendly online safety guidance and advice around blocking, muting, reporting on popular platforms, and understanding privacy configurations.